Click here to receive MS news via e-mail
October 4, 2016
Summary
Data of their lead product will be published any day now.
Competitors failed with their studies in SPMS.
Market cap of only $20 million.
In February 2014 I wrote an article about Opexa Therapeutics (NASDAQ:
OPXA
). Opexa is a small biotech stock working on their T-cell immunotherapy, Tcelna, which is in development for Secondary Progressive Multiple Sclerosis (SPMS).
The market cap of Opexa at that time was $45 million. Today the market cap is $22 million. Obviously the stock hasn't performed well...
What's interesting is that Opexa now is on the eve of publishing the Phase IIb results, scheduled for early Q4 2016, of its lead product in its pipeline: Tcelna.
Tclena
The lead product in the pipeline is Tcelna. In MS patients, the faulty immune system is not able to prevent the attack of a small sub-population of myelin reactive T-cells (MRTCs). Opexa's strategy is to identify which specific antigens within each individual patient may be targeted by the immune response, and to inject a large therapeutic bolus of attenuated MRTCs back into the patient. Tcelna consists of attenuated antigen specific Myelin Reactive T-cells, and the injection is meant to educate the body's immune system to recognize the similar MRTCs as "foreign" and destroy them.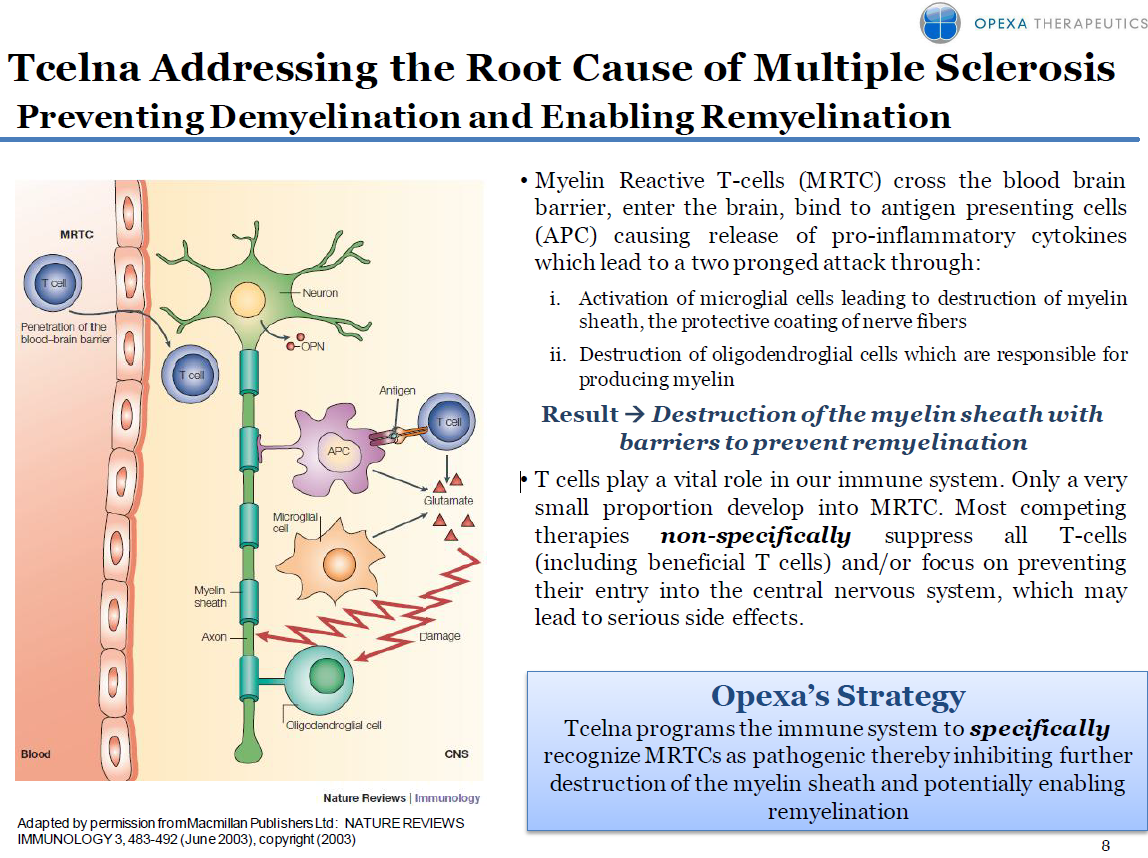 Continue
MS Views and News
Providing educational information, resources and services for those affected by MS